Montelukast
Generic Singulair®
This prescription oral antileukotriene works to improve inflammation of the lining of the nose, providing powerful relief of congestion, runny nose, itchy nose, and sneezing.
Prescription medication requires a virtual doctor consultation. If appropriate, a licensed physician will prescribe a prescription treatment as part of your personalized treatment plan.
Taken as needed, this antileukotriene relieves:
1

Congestion

2

Itchy Nose

3

Runny Nose

4

Sneezing
HOW IT WORKS
When triggered by allergens, your immune cells release leukotrienes that can lead to worsened allergy symptoms. Montelukast (an antileukotriene) blocks leukotriene receptors, providing relief for allergy (and other) symptoms.
ACTIVE INGREDIENT
Montelukast sodium, 10 mg pill
ALLERGIST ADVICE
Antihistamines block histamines, but montelukast blocks leukotrienes, another agent of allergy mayhem. If you haven't had luck with antihistamines, it may be time to try a leukotriene blocker.
DR. AMINA ABDELDAIM, MD MPH
Picnic Medical Director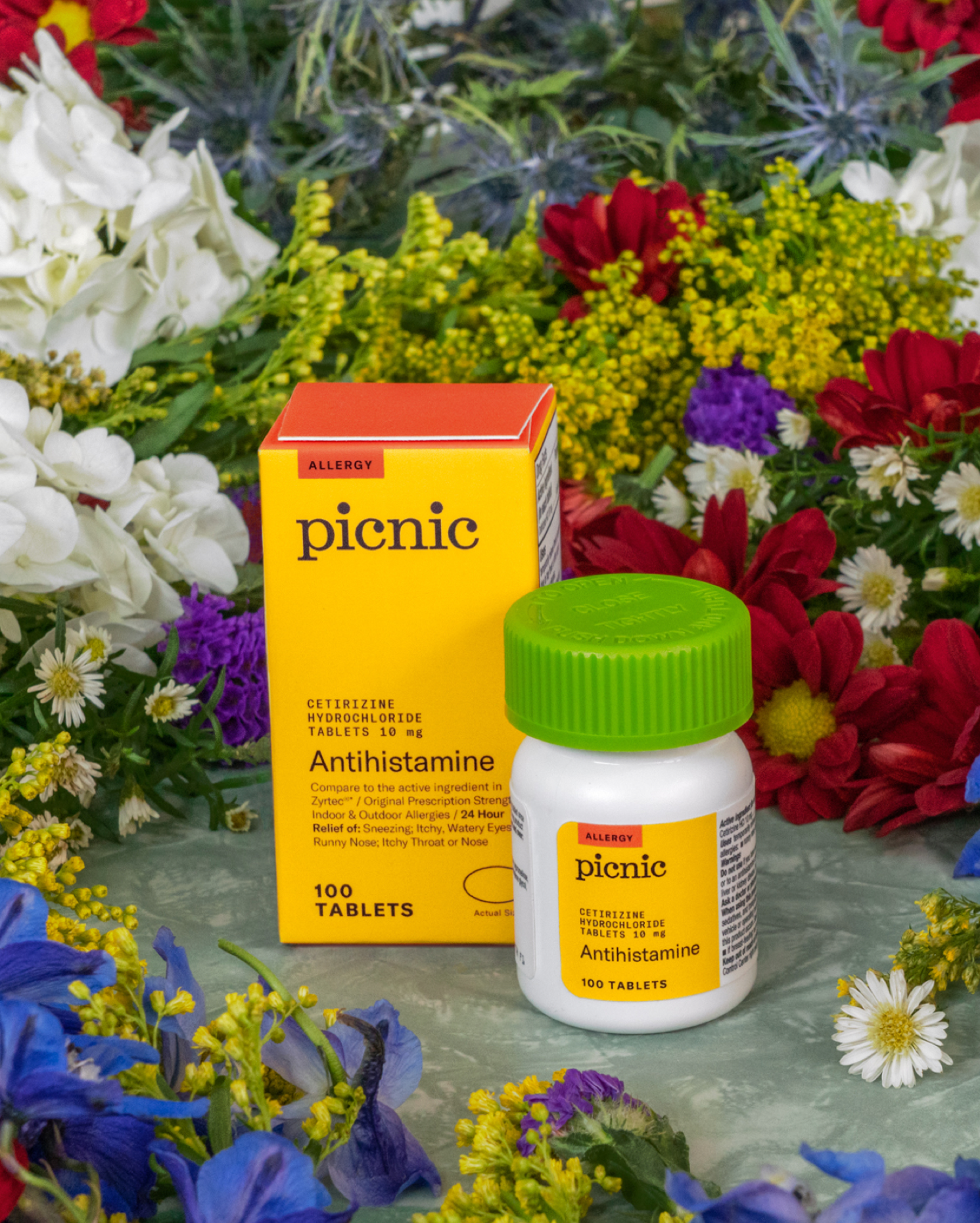 Get a personal, allergist-picked Pack
Tell us about the symptoms and seasons that bother you most, along with a little about your treatment history, and we'll get you the personalized Allergy Pack and ongoing care you need to achieve peak relief.