Mometasone
Generic Nasonex®
This prescription-strength, steroid nasal spray relieves tough nasal symptoms like congestion, sneezing, itchy or runny nose, and itchy throat as well as eye symptoms without leaving a bad taste behind.
Mometasone may cause altered sense of taste or smell, burning or irritation inside the nose or throat, or cough. For more, see Important Safety Information.
Prescription medication requires a virtual doctor consultation. If appropriate, a licensed physician will prescribe a prescription treatment as part of your personalized treatment plan.
Taken daily, this spray relieves:
1

Congestion

2

Itchy Nose

3

Runny Nose

4

Sneezing

5

Itchy Watery Eyes
HOW IT WORKS
Nasal steroids like mometasone decrease inflammation in the nose, which in turn decreases mucus production, congestion, and all of the not-so-fun related nasal symptoms. Less sensitive nasal passages are less likely to get irritated by allergens.
ACTIVE INGREDIENT
Mometasone Furoate, 50 mcg
View drug and safety information
The information provided on this page is not a substitute for professional medical advice, diagnosis, or treatment. If you have any questions or concerns about your health, please talk to a healthcare provider.
ALLERGIST ADVICE
Unlike other nasal steroids, Mometasone doesn't contain alcohol, so allergy sufferers report no flowery taste or burning sensation when they take it.
DR. AMINA ABDELDAIM, MD MPH
Picnic Medical Director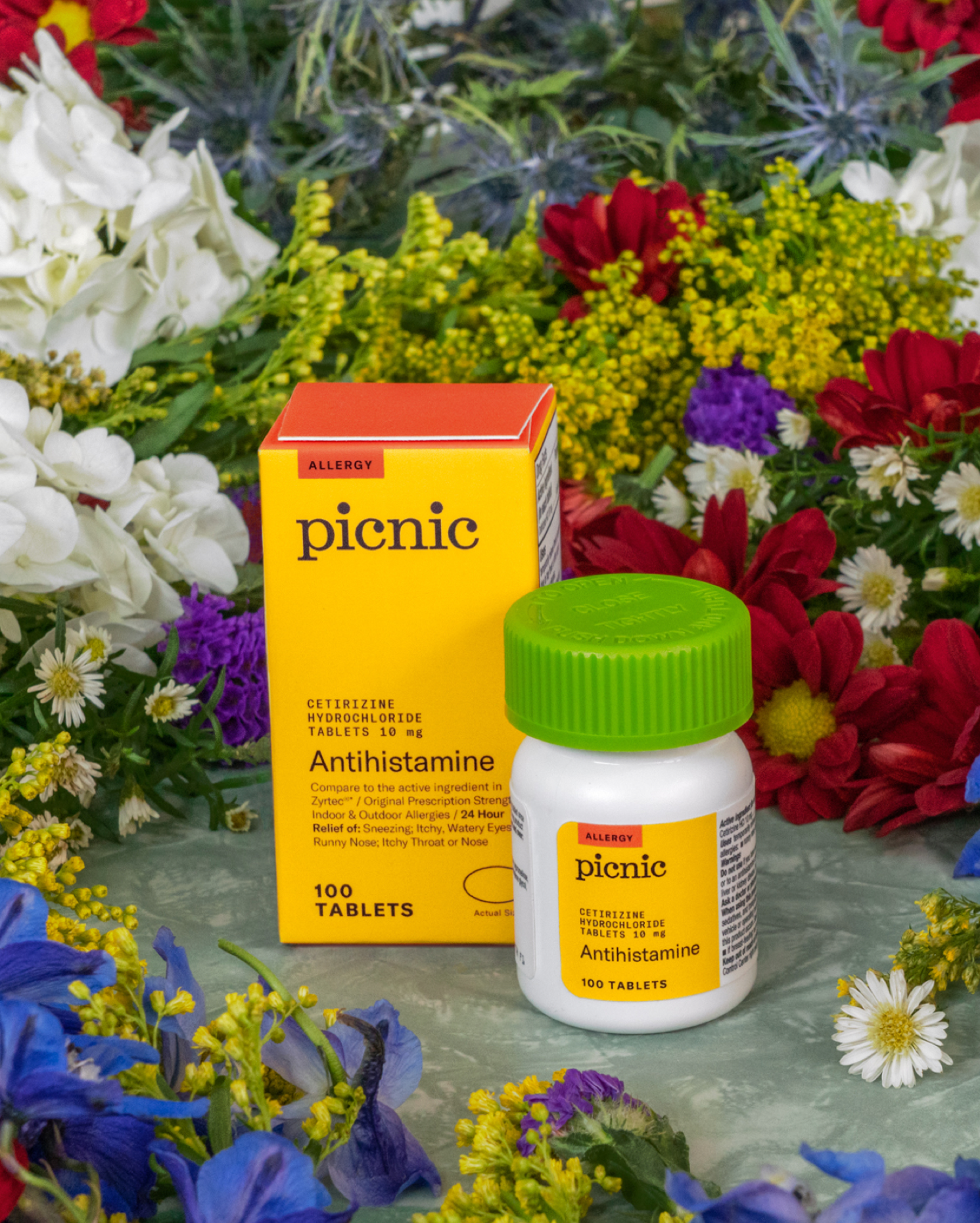 Get a personal, allergist-picked Pack
Tell us about the symptoms and seasons that bother you most, along with a little about your treatment history, and we'll get you the personalized Allergy Pack and ongoing care you need to achieve peak relief.