Fluticasone
Generic Flonase®
This steroid spray is the single most effective way to relieve non-stop nasal congestion that an antihistamine can't clear on its own. It's also been found to provide relief from itchy, watery eyes and other nasal symptoms including runny or itchy nose, sneezing, and throat itchiness.
Fluticasone may cause burning or irritation inside the nose or throat, changes in taste or smell, or cough. For more, see Important Safety Information.
Taken daily, this spray relieves:
1

Congestion

2

Itchy Nose

3

Runny Nose

4

Sneezing

5

Itchy Watery Eyes
HOW IT WORKS
Nasal steroids like fluticasone decrease inflammation in the nose, which in turn decreases mucus production, congestion, and all of the not-so-fun related nasal symptoms. Less sensitive nasal passages are less likely to get irritated by allergens.
ACTIVE INGREDIENT
Fluticasone Propionate, 50 mcg
ALLERGIST ADVICE
Considered the "gold standard" of allergy treatment options, nasal sprays are very effective in reducing overall allergic response — but they can require up to a week of consistent, daily use to take full effect.
DR. AMINA ABDELDAIM, MD MPH
Picnic Medical Director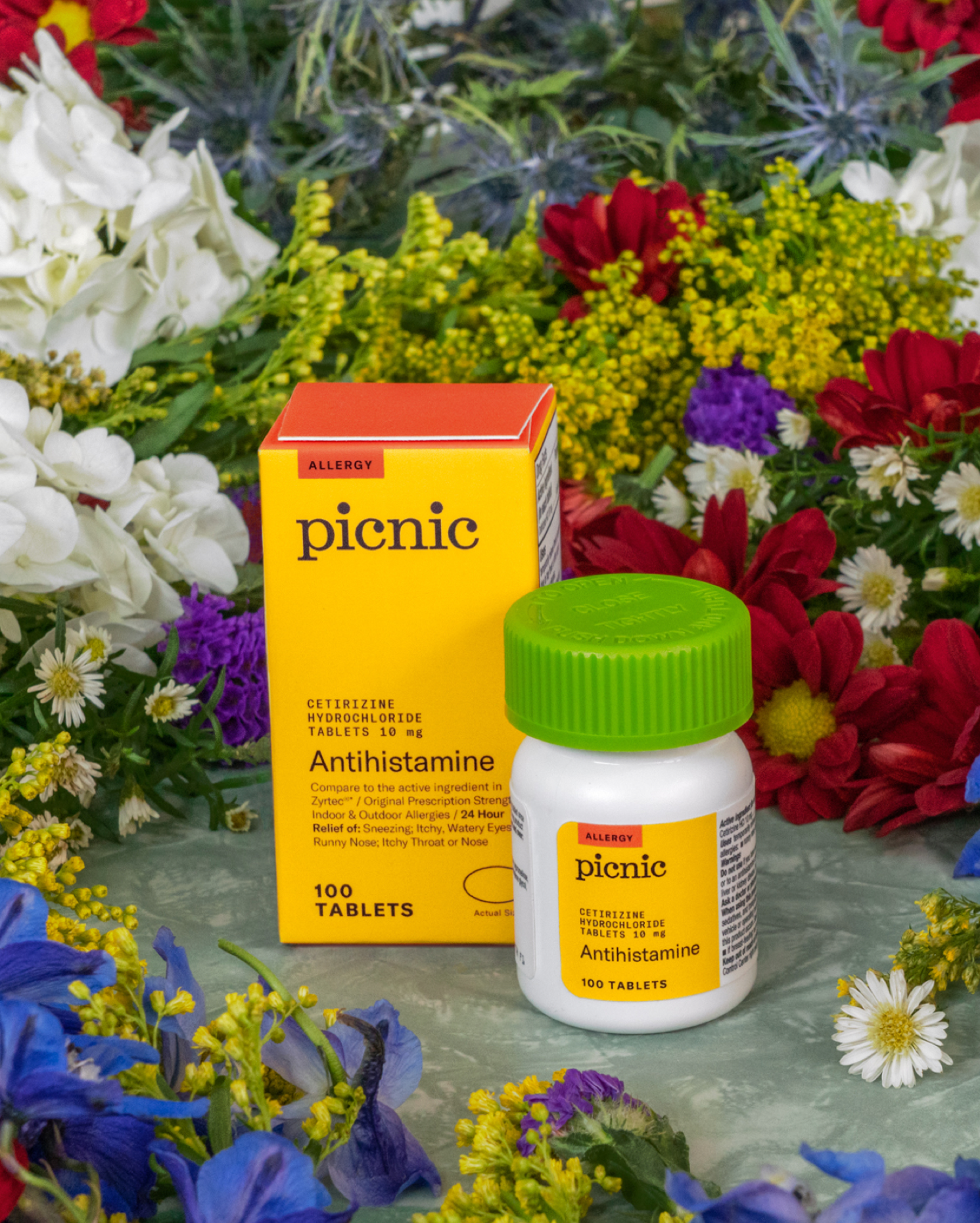 Get a personal, allergist-picked Pack
Tell us about the symptoms and seasons that bother you most, along with a little about your treatment history, and we'll get you the personalized Allergy Pack and ongoing care you need to achieve peak relief.