Diphenhydramine
Generic Benadryl Allergy®
This itch-soothing antihistamine can be used at night, or multiple times per day, to relieve runny or itchy nose, sneezing, throat itchiness, and itchy, watery eyes.
Taken as needed, this pill relieves
1

Itchy Nose

2

Runny Nose

3

Sneezing

4

Itchy Throat

5

Itchy Watery Eyes
HOW IT WORKS
When confronted with an allergen, your histamines trigger sneezing, coughing, and other symptoms to push the allergens away. Diphenhydramine (an antihistamine) tells your histamines to settle down.
ACTIVE INGREDIENT
Diphenhydramine HCl, 25 mg pill
ALLERGIST ADVICE
Diphenhydramine can cause drowsiness and sedation. Do not combine it with other sedating medications or alcohol.
DR. AMINA ABDELDAIM, MD MPH
Picnic Medical Director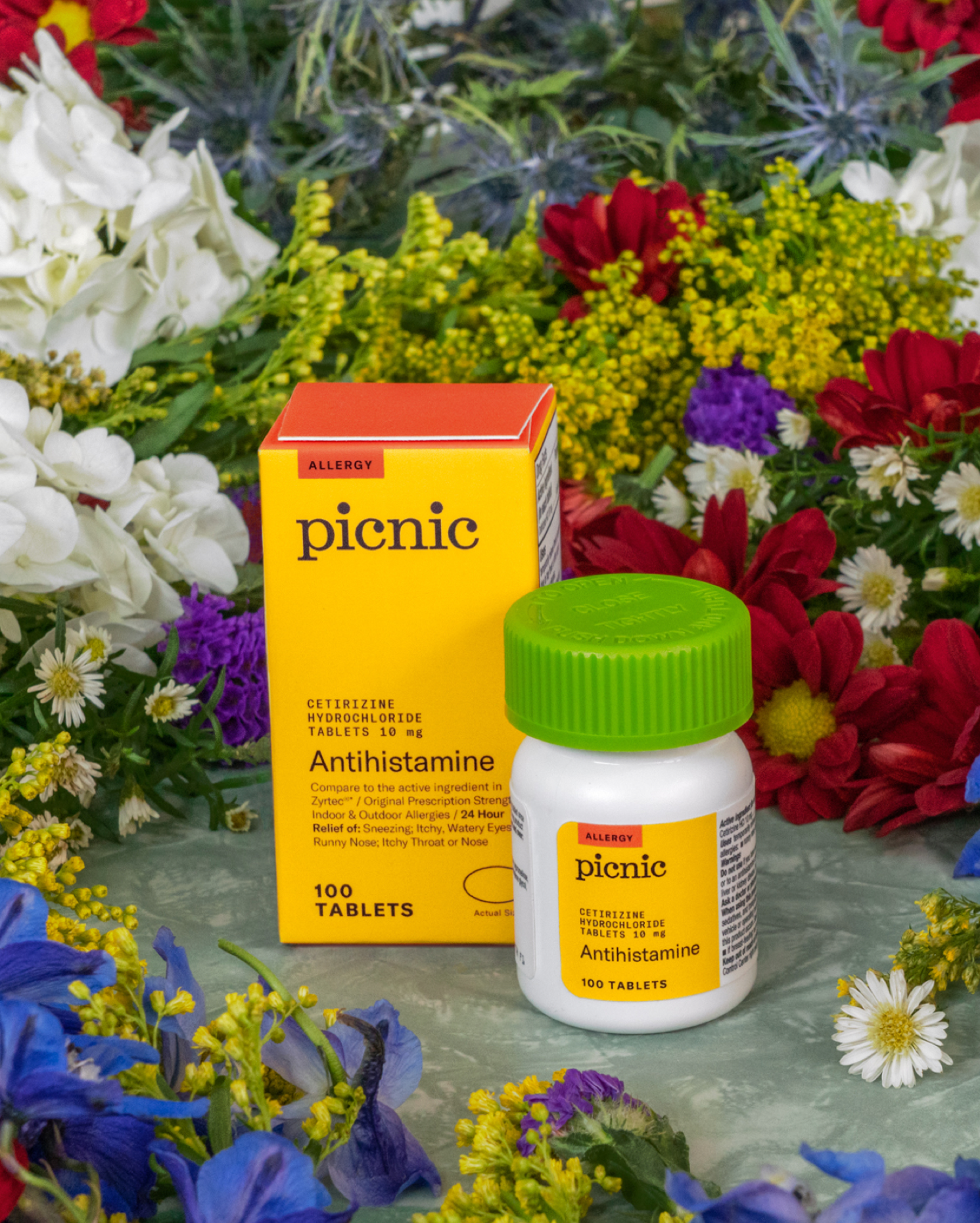 Get a personal, allergist-picked Pack
Tell us about the symptoms and seasons that bother you most, along with a little about your treatment history, and we'll get you the personalized Allergy Pack and ongoing care you need to achieve peak relief.