Desloratadine
Generic Clarinex®
This non-drowsy prescription oral antihistamine acts fast to provide 24-hour relief from sneezing, runny nose, itchy nose, throat itchiness, and itchy, watery eyes.
Desloratadine may cause dry or irritated mouth or throat, irritability, headache, or upset stomach. For more, see Important Safety Information.
Prescription medication requires a virtual doctor consultation. If appropriate, a licensed physician will prescribe a prescription treatment as part of your personalized treatment plan.
Taken daily, this pill relieves:
1

Itchy Nose

2

Runny Nose

3

Sneezing

4

Itchy Throat

5

Itchy Watery Eyes
HOW IT WORKS
When confronted with an allergen, your histamines trigger sneezing, coughing, and other symptoms to push the allergens away. Desloratadine (an antihistamine) reduces the histamine reaction.
ACTIVE INGREDIENT
Desloratadine, 5 mg pill
View drug and safety information
The information provided on this page is not a substitute for professional medical advice, diagnosis, or treatment. If you have any questions or concerns about your health, please talk to a healthcare provider.
ALLERGIST ADVICE
Desloratadine is the only prescription non-drowsy antihistamine. Because it's new to most people's bodies, they may find renewed success in treating their allergy symptoms.
DR. AMINA ABDELDAIM, MD MPH
Picnic Medical Director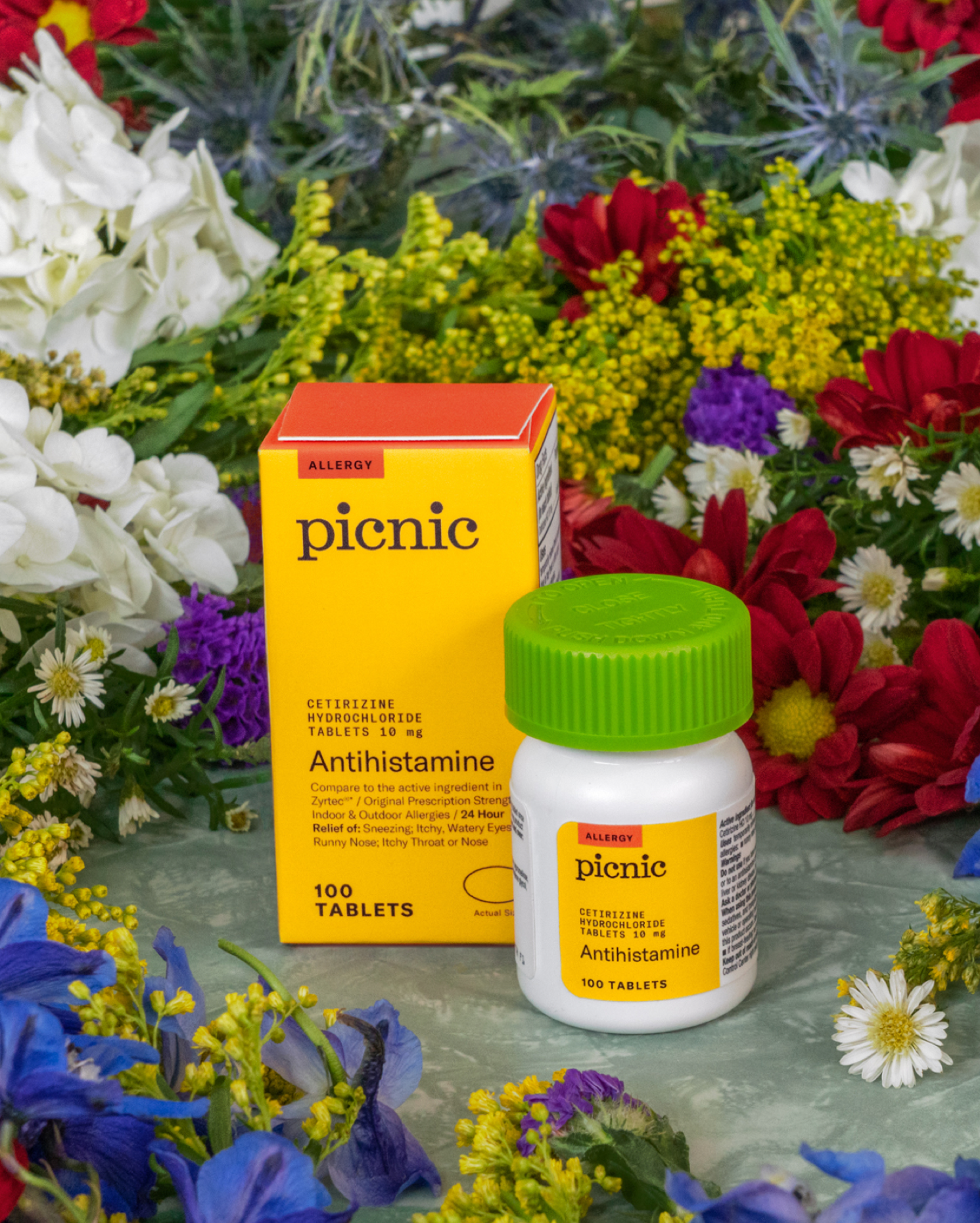 Get a personal, allergist-picked Pack
Tell us about the symptoms and seasons that bother you most, along with a little about your treatment history, and we'll get you the personalized Allergy Pack and ongoing care you need to achieve peak relief.