Azelastine nasal spray
This over the counter fast-acting antihistamine nasal spray delivers medication straight to the source to relieve tough runny noses, congestion, and sneezing.
Taken daily, this spray temporarily relieves:
1

Congestion

2

Itchy Nose

3

Runny Nose

4

Sneezing
HOW IT WORKS
When confronted with an allergen, your histamines trigger sneezing, coughing, and other symptoms to push the allergens away. Azelastine, an antihistamine spray, reduces the histamine reaction.
ACTIVE INGREDIENT
Azelastine HCl 205.5 mcg
View drug and safety information
The information provided on this page is not a substitute for professional medical advice, diagnosis, or treatment. If you have any questions or concerns about your health, please talk to a healthcare provider.
ALLERGIST ADVICE
Compared with oral antihistamines, azelastine nasal spray can be faster acting and more efficacious. Use this medicine only as directed by your doctor.
DR. AMINA ABDELDAIM, MD MPH
Picnic Medical Director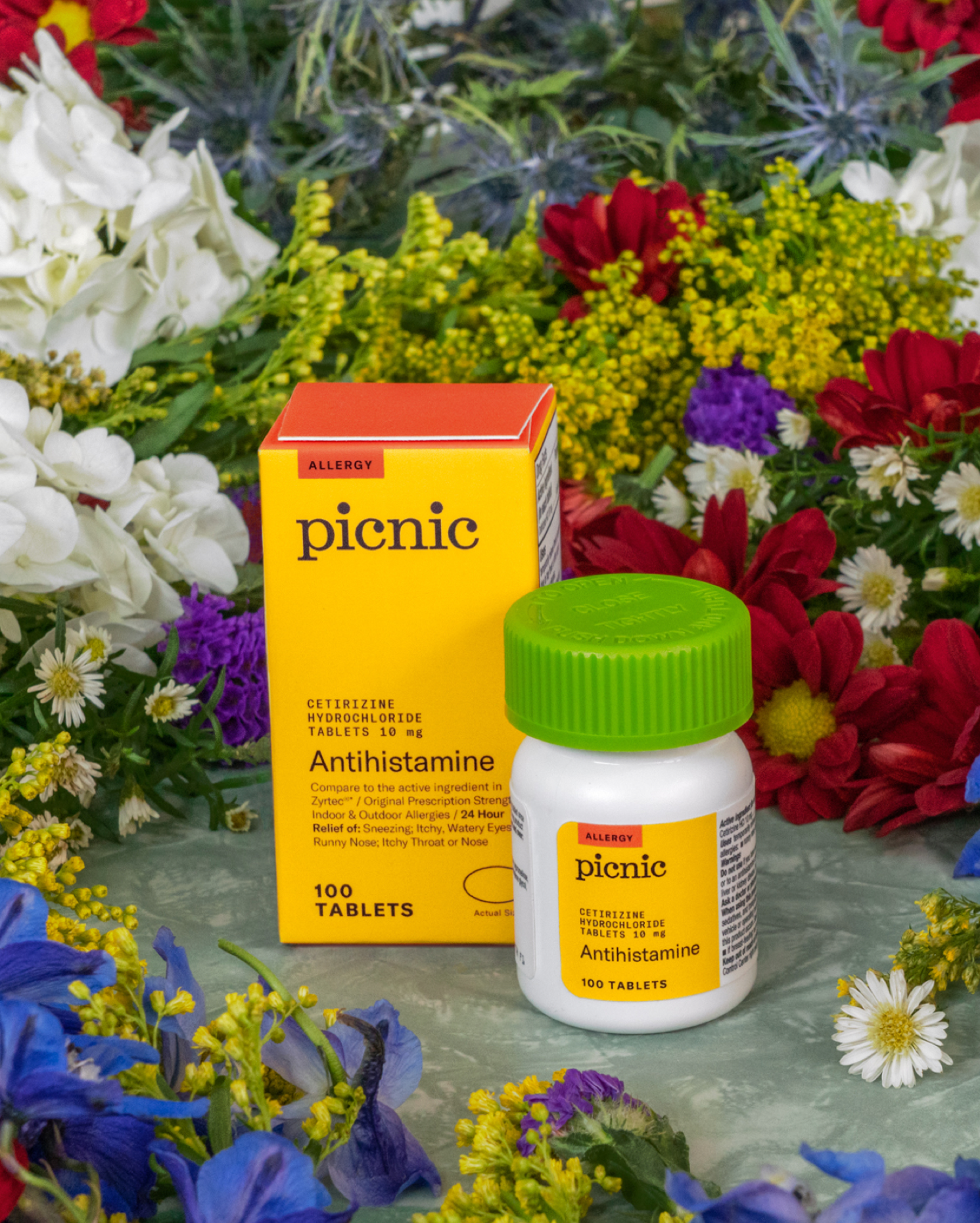 Get a personal, allergist-picked Pack
Tell us about the symptoms and seasons that bother you most, along with a little about your treatment history, and we'll get you the personalized Allergy Pack and ongoing care you need to achieve peak relief.