Azelastine eye drops
Generic Optivar®
This prescription-strength eye drop includes both antihistamines and inflammatory inhibitors to quickly clear up itchy, watery, and red eyes.
Azelastine eye drops may cause a bitter taste, blurred vision, burning or stinging, or eye pain. For more, see Important Safety Information.
Prescription medication requires a virtual doctor consultation. If appropriate, a licensed physician will prescribe a prescription treatment as part of your personalized treatment plan.
Taken as needed, this eye drop relieves:
1

Itchy Watery Eyes

2

Red Eyes
HOW IT WORKS
Azelastine eye drops are an antihistamine that block the release of the proinflammatory chemicals that sometimes cause allergic reactions.
ACTIVE INGREDIENT
Azelastine HCl, 0.05 % Solution
View drug and safety information
The information provided on this page is not a substitute for professional medical advice, diagnosis, or treatment. If you have any questions or concerns about your health, please talk to a healthcare provider.
ALLERGIST ADVICE
Azelastine eye drops are faster-acting than oral medications for your worst eye symptoms and help immediately soothe your worst eye symptoms at the source.
DR. AMINA ABDELDAIM, MD MPH
Picnic Medical Director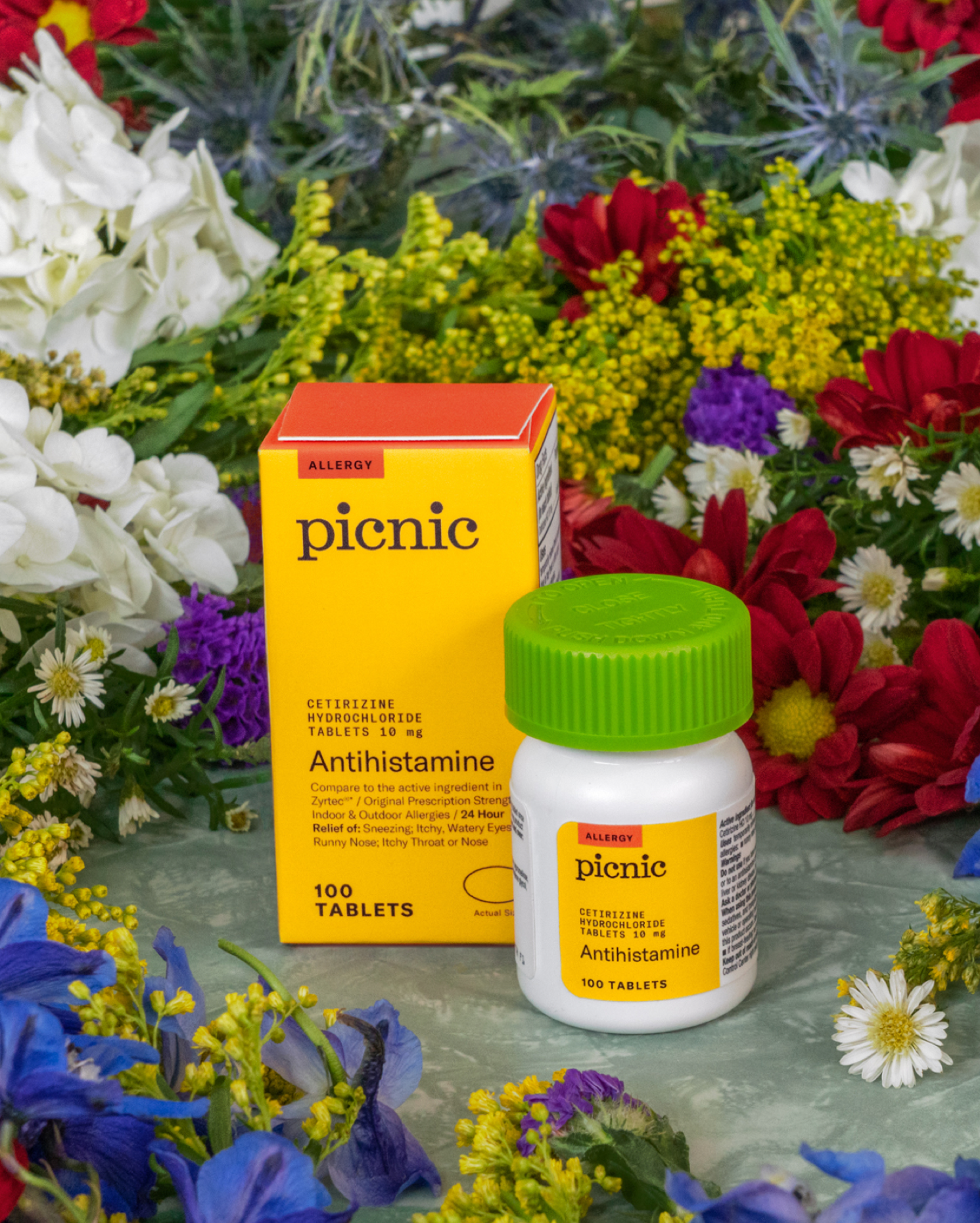 Get a personal, allergist-picked Pack
Tell us about the symptoms and seasons that bother you most, along with a little about your treatment history, and we'll get you the personalized Allergy Pack and ongoing care you need to achieve peak relief.