Why do most allergy regimens leave you itching for relief?
It turns out, 80% of allergy sufferers choose the wrong over-the-counter medication for their symptoms.
But even if you're one of the lucky ones who have found the right treatment, you may not be taking it correctly. Whether you're starting treatment too late into allergy season, taking antihistamines too early in the day, or not nasal spraying as directed, the fact is that following the directions exactly is the best way to really feel exceptional.
More than 50 million people in the U.S. have allergies, and more than half of them don't find their treatments to be completely effective.
The Truth
---
Allergies affect everyone differently — which is why there's no one-size-fits-all treatment
The average allergy sufferer experiences symptoms 115 days per year.

Sufferers have an average of 12 symptoms.

The average sufferer tries more than 11 different actions to manage their symptoms.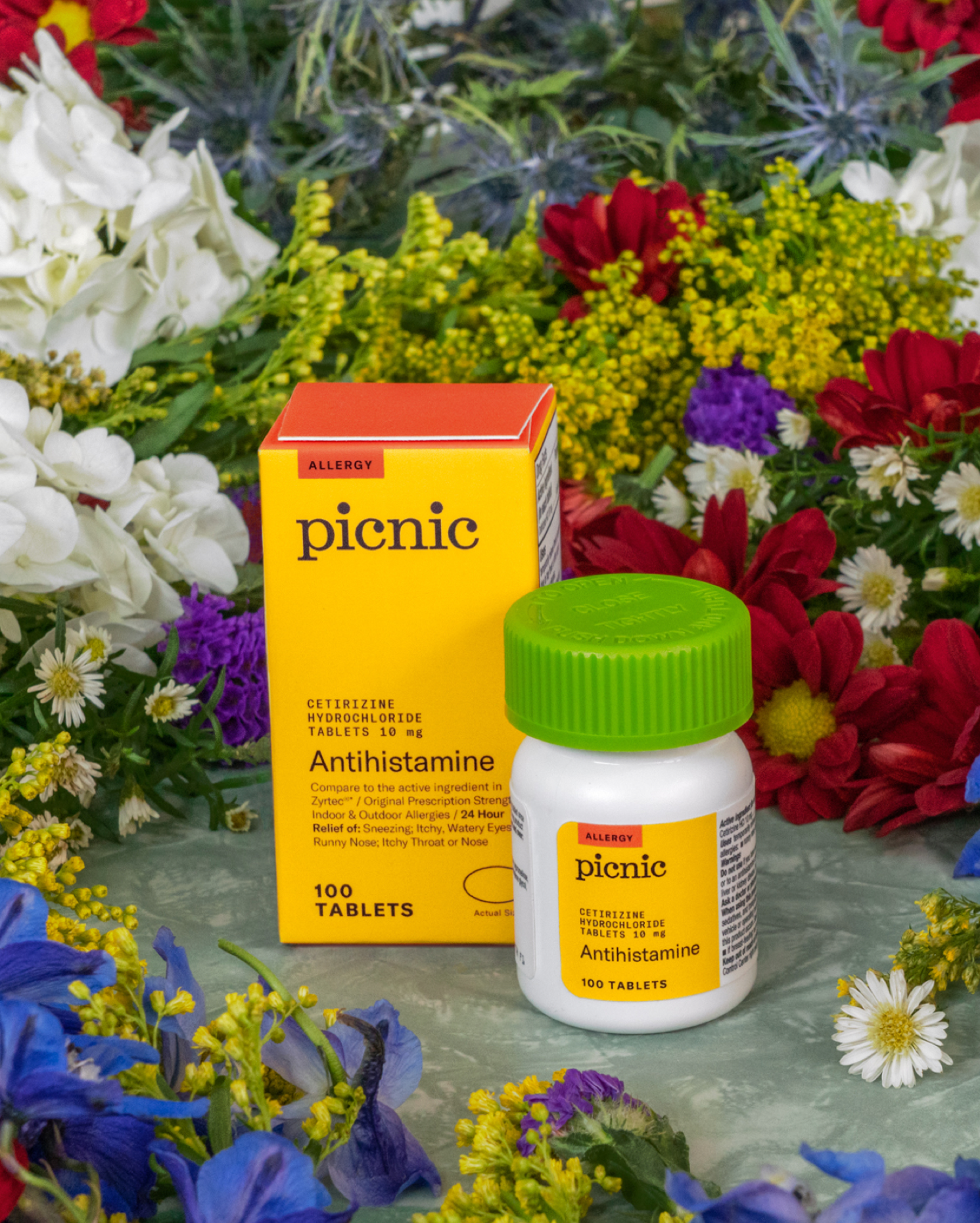 Get a personal, allergist-picked Pack
Tell us about the symptoms and seasons that bother you most, along with a little about your treatment history, and we'll get you the personalized Allergy Pack and ongoing care you need to achieve peak relief.
Get a better read on relief
Picnic's team of allergists and experts are bringing new insights to age-old allergy questions. We'll cover everything you're itching to know about your allergies.