Allergies impact everyone differently — there is no one-size-fits-all solution
And for most allergy sufferers, no matter what they do, something just isn't working — the treatment, the dosage, the timing, or maybe all of it. It's frustrating at best, debilitating at worst.
I know this because our team spent months speaking to real allergy sufferers to understand how we can best help. Again and again, we heard that knowing you have allergies only gets you so far in your treatment journey. And the second you step foot in that drugstore aisle, you're overwhelmed with all the choices and oftentimes leave with more questions than you started with.
The Picnic Approach Works. 70% of Picnic customers are experiencing more symptom-free days.
This is where Picnic comes in
We worked with leading allergists to build an online quiz that creates a highly-personalized treatment plan based on your medical history, symptoms, and preferences. And to make it easier to take your treatment consistently (and in time for allergy season), we made Picnic a subscription service that ensures your medicine will always arrive on time. Along the way, we share education, coping strategies, and lifestyle management recommendations to ensure you're building the best allergy toolkit you can.
I'm proud to work with a team that truly cares about finding a better way to treat allergies: a way that makes it possible for you to live your best life without your congestion, sneezing, or red, itchy eyes getting in the way.
LegitScript
We built Picnic for real allergy sufferers, so that means we want to hear real feedback from you. Email us anytime at help@picnicallergy.com
Meet Picnic's medical director
"At Picnic, we recommend you take your allergy medication 2 to 4 weeks ahead of when your allergies start. If not, you might lose out on the benefit of having a mild or asymptomatic pollen season. You'll spend time chasing your symptoms instead of getting ahead of them."
DR. AMINA ABDELDAIM, MD MPH
Picnic Medical Director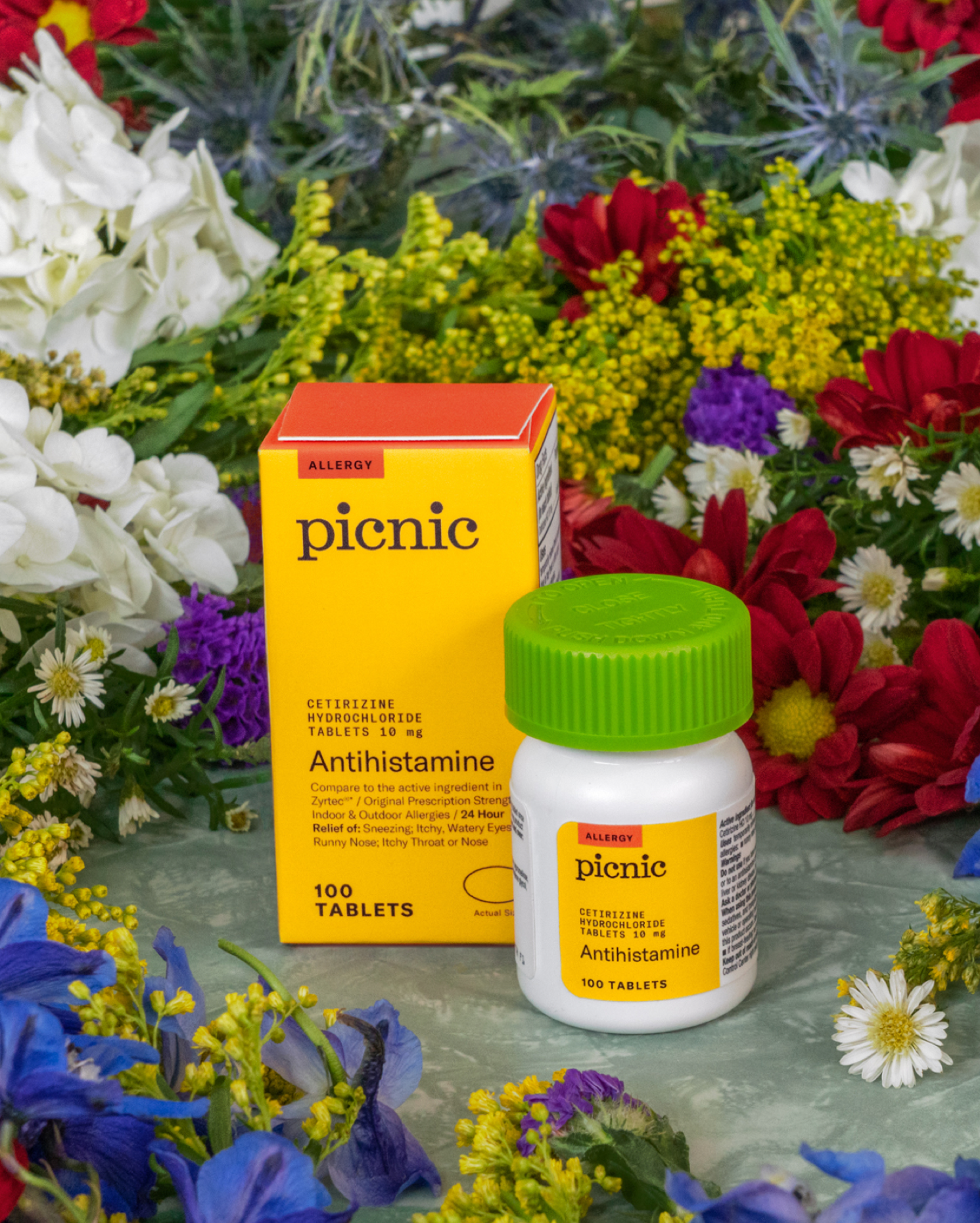 Get a personal, allergist-picked Pack
Tell us about the symptoms and seasons that bother you most, along with a little about your treatment history, and we'll get you the personalized Allergy Pack and ongoing care you need to achieve peak relief.